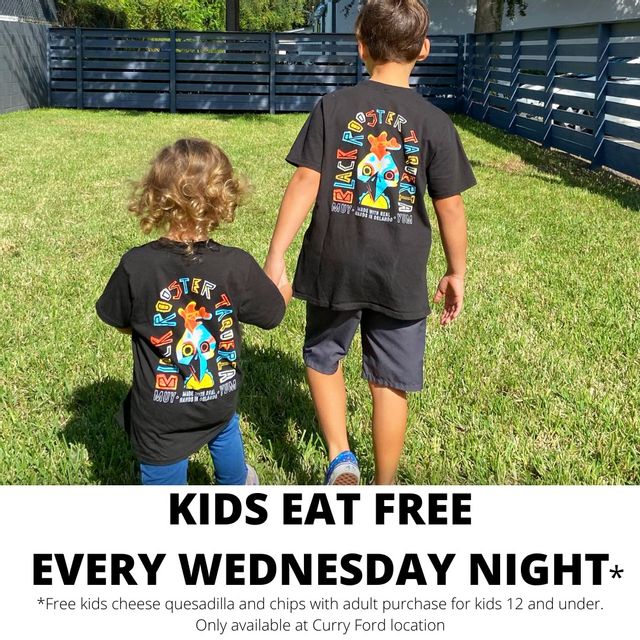 Black Rooster Taqueria - Kids Eat FREE Wednesdays
Offer valid until December 31, 2023
Our Orlando-favorite, Black Rooster Taqueria has a great new location in Curry Ford West!
(does not include drink) *Free kids quesadilla and chips with an adult meal purchase.
Come check out our great outdoors area, grab a drink and let your little ones play on the patio!
Print Offer
Terms and Conditions:
Must be claimed in store. Contact Black Rooster Taqueria to learn more.