March - Best of the West | Swiss House
---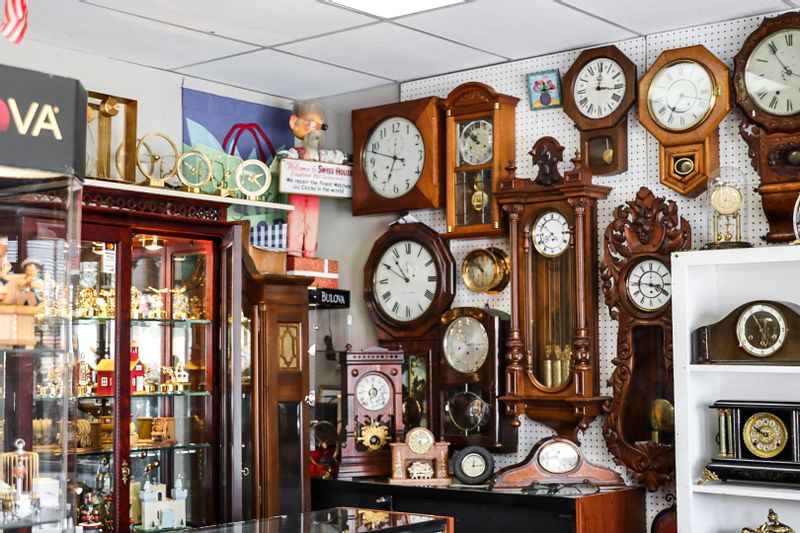 Life is just more fun when you're a little cuckoo!
We're so excited to spotlight this wonderful small business that's celebrating their 70th anniversary this year. Read on to learn more about the story of the Swiss House which should inspire entrepreneurs and tinkerers everywhere.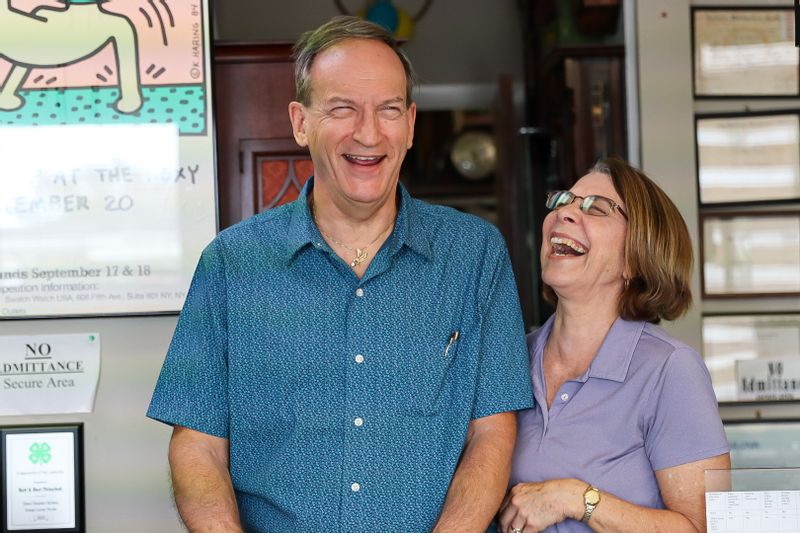 In a modern world, it's hard to be sure "kids these days" can even read an analog clock, let alone own one. But, despite the advances of modern tech, there is still such a need for the endangered skill set that is clock and watch repair.
Established in 1801 in Switzerland, the Swiss House we know and love today was founded in the heart of Orlando, in the old Arcade building, in 1953. While the archives make it hard to pinpoint their exact anniversary date, we know that the company expanded to offer public retail (not just wholesale) in 1963 with a new storefront.
Up until that point, they were mostly just working out of homes or back offices, working on pieces that were occasionally outsourced by other watch shops and jewelers in the city who couldn't keep up with the pace or handle a more complicated project.
Shortly after this business development, now owner - Bart Polachek - joined the company in 1979 as a self-taught tinkerer who knew he had a knack for the trade after he took apart his childhood watch (and put it back together!) while in school one day. There, he rubbed elbows with tradesmen and military vets who learned the skills while in the service and entered the workforce after returning from WWII.
It wasn't long before Bart took the show on the road and moved the business out of downtown and into the breezy, romantic district of
College Park
, right off of Edgewater Drive in 2002. However, both locations struggled with parking solutions for a clientele who are often older with heavy or bulky heirlooms and antiques to tote around.
Bart could often be seen downtown in those early years, walking multiple blocks from his car to the shop with his dog and "little red wagon" full of clock parts.

Polachek knew that he needed to find a space that was more economical to keep the legacy alive.
That's when Swiss House found it's "forever home" in Curry Ford West. In a homey, casual patch of Orlando, the Polacheks (Bart and his wife Rett) found a community that they could not only support and service with their repair skills, but with their own volunteerism as well.

Bart was a founding member of both Curry Ford West and the original Downtown Orlando Partnership. Throughout the years, the Polacheks have both given back to their community in so many ways from teaching archery with 4H to volunteering with CFW at events and serving in leadership roles on the Board of Directors.
Over the years, the reality of this industry is staggering. The service area for the Swiss House just keeps expanding as people retire or pass away (since you never really stop tinkering). Thankfully, Bart has been training an apprentice named Karlissa who is helping to keep the trade alive with a younger generation. Meanwhile, house calls can sometimes take Bart and Rett as far out as Merritt Island, Sebring, St. Augustine, and Jacksonville to pick up items in need of repair.
With dwindling options across the state, only the best quality stick around. That's a testament to Polachek's commitment to not only fast, but quality repairs that should keep you away for at LEAST two decades (if he had it his way).
If you step foot into Swiss House, you'll be greeted by a roar of chimes, chirps, ticks, tocks, and lots of laughter. These old fogies don't act a day over 16 because they're sincerely young at heart and it was hard to filter all of the puns, jabs, cracks and Dr. Who references out of this interview.

What should you know about Swiss House? They'll treat you like family.