New CFW Business Member Facebook Group!
---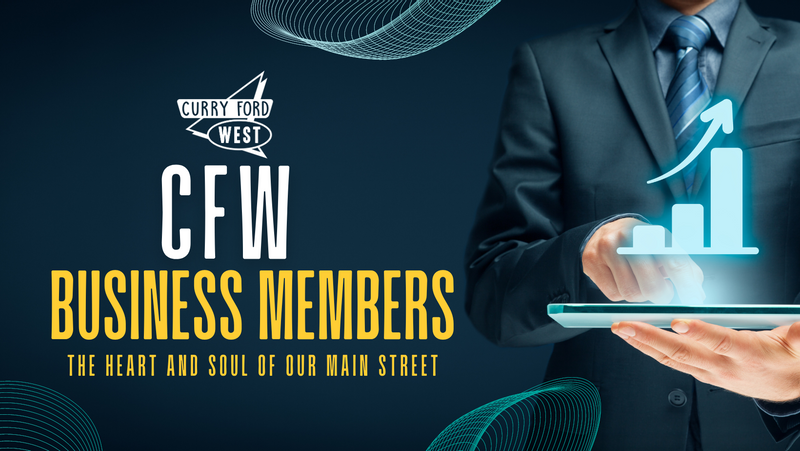 Attention Curry Ford West business Members! We're excited to announce our exclusive CFW Business Member Facebook Group. Connect, share ideas, and get insider insights from our organization. Join today!
Connect and network; meet like-minded entrepreneurs in the Curry Ford West Main Street District. Connect, collaborate, and tap into a wealth of knowledge within our vibrant community - without needing to attend a social to make these connections. Get exclusive access to helpful resources designed to boost your business. Promote and celebrate together; showcase your brand, share successes, and attract new customers.
Celebrate achievements and build connections with fellow business owners. Collaborate and learn from industry experts through webinars, workshops, and Q&A sessions. Sharpen your skills and overcome challenges with expert guidance.
Be sure to join the Curry Ford West Business Member Facebook Group today to connect, gain insights, promote your business, and learn from industry experts. Unlock the full potential of your business within our supportive community. See you there!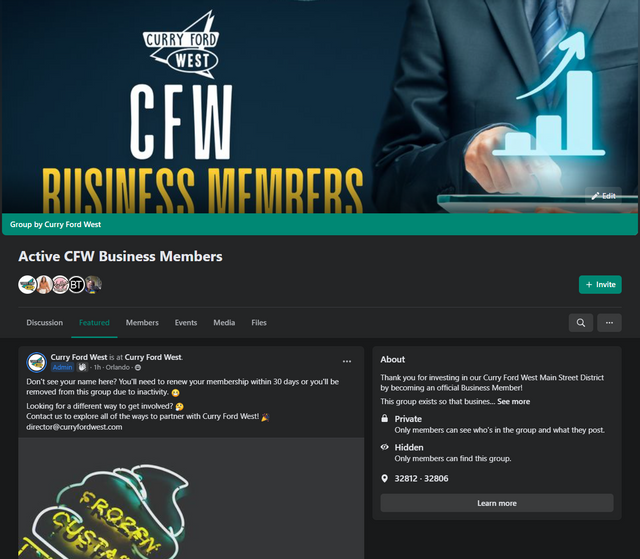 Joining the Active CFW Member Facebook Group is a fantastic opportunity for small business owners in the community to connect with each other
on-the-go!
Already a CFW member?
Want some help getting started?
Book some time to chat more about the group
HERE
Not a CFW member yet?