6th Annual Dress Like a Dad Pub Crawl
SAVE THE DATE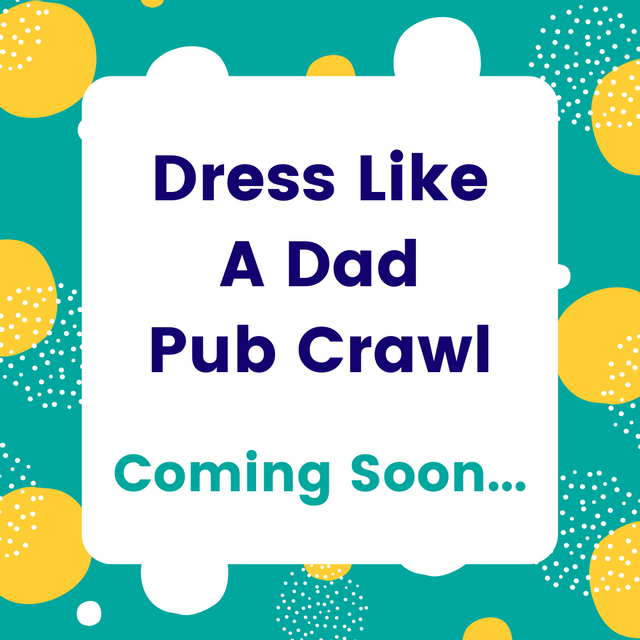 Description
More details coming soon about this beloved event!
Currently seeking:
- Volunteers
- Sponsors
- Locations interested in being involved along the route
Registration link to follow
Curry Ford West
6:00 PM EDT
to 10:00 PM EDT
Private:No
RSVP Required:Yes
Accept Registration Online:No
Quirky annual event encourages bar-goers to dress like DADs to celebrate Father's Day all week long. Enjoy a Dad Bod costume contest and the iconic Dad Joke standup contest. Save the date now!