May - Best of the West | Claddagh Cottage Irish Pub
---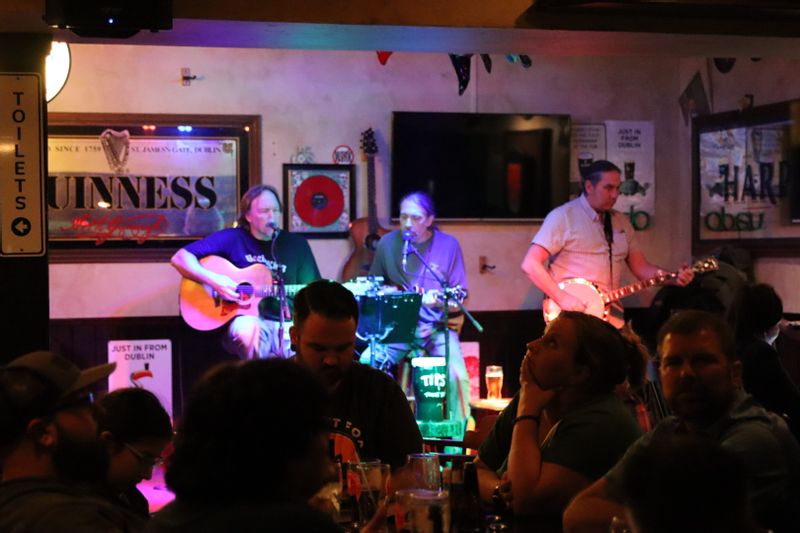 A cozy, traditional Irish pub where they keep the beer flowing and the music going!
We're so excited to spotlight this wonderful small business that faced a challenge and came back better than before. Read on to learn more about the story of the Claddagh Cottage, which should inspire entrepreneurs and musicians everywhere.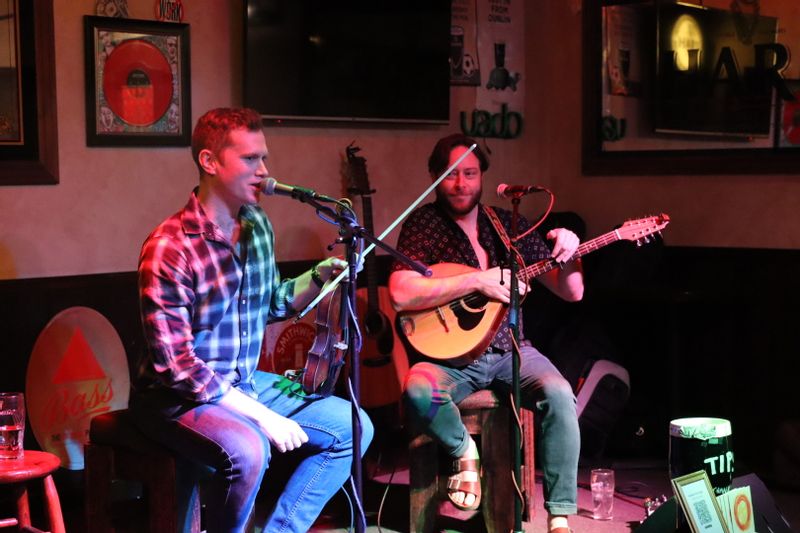 If you walked into Claddagh Cottage off of the busy Curry Ford Road, you might have felt like you took the Tardis to another time in another country. Despite being nestled behind the bustling Bumby Ave. intersection of the Hourglass District, you'd feel transported right to Ireland and immediately at ease.
Established in 1995 by Jimmy and Kathy, the Claddagh Cottage originally sat where the shiny, new Walgreens is near the intersection of Conway and Curry Ford. Before their sudden departure from that location, local resident, Scott Vocca and partner Vicki Gish realized the bar was at risk of closing and wanted to take it over.
That's where the happy couple met, playing in a folk band, Bualadh Bos, in 2000. After the band broke up, you would find them playing tunes in the (same) booths of the small, original location, creating the Claddagh Cottage Irish session, and the rest is history. Years later, Vocca will joke, "I don't like to say that I quit my job to save my hobby, but I kinda did."
That's why there's still such a strong emphasis on music and performances at this new location. They're referred to as Irish "sessions," Vocca explains, "but that's not even an Irish word." It's just a casual name to call us all getting together and playing. Though he admits to having very little Irish ancestry himself, he says that the goal of the Claddagh Cottage is to focus on the music and the culture.
The head chef, Justin Murphy was born in England and adds the variety to the Claddagh Cottage's
menu. Since he joined the team, Justin has changed the way they run their whole food operation which has made it a more major part of their business than ever before (it nearly tripled their food sales).
At their old location, Vocca explains, the sales were close to 80% beer and wine with 20% coming from food, but their new location and Justin's kitchen magic makes it closer to 50% / 50%. This intricate prep process involves very little waste, which makes for a very sustainable business, only making the pies and dishes that will be sold the next day, much like a bakery.
Overall, despite needing to move
right after
taking the business over from the previous owners, Vocca agreed that this new location is definitely better than the other place was. Though it had cozy charm and character, it was located in a strip small and consisted of two separate units that merged with only one small door connecting them, which made it feel really disconnected.

If he could identify a dream for Claddagh Cottage, Vocca said he just "wants to stay here another 15 years and do this for however long he can." It's clear that all the team members really want to be there, and he wants to keep it going for the community. It may sound a little corny, but they really feel like they're doing a community service providing this atmosphere for locals, visitors, musicians, and foodies alike.

Scott admits that running the bar / restaurant is kind of a lifestyle and a job mixed together. As a relative homebody, he says that it's nice to have a place to come where he's comfortable because he knows everyone.

This humble boss calls himself the "janitor," sharing how much he does the dishes, cleans the bathrooms, and doesn't have the temperament for cooking or tending bar. The coolest story he shared was the elaborate fabrication of the interior of the building. It might look like rustic beams holding up the ceiling of the bar, but that's all thanks to a professional who came in and made it that way, just like they do at theme parks.

Taking inspiration from this man's work, Vocca set out to build a fireplace to really capture that warm, cozy aesthetic. Armed with a sketch, some nails, and drywall materials, the result impressed even the professional fabricator. As he told this story, Scott's eyes lit up as he laughed about some video that Vicki has of him climbing out of the fireplace like Santa Claus.

While he's likely *still* recovering from the St. Paddy's Day Bash, he'll be enjoying the live music on stage, as well as playing bluegrass, folk, and Irish, along with tunes every-other Wednesday night!