Curry Ford West Main Street District Welcomes a New Executive Director!
---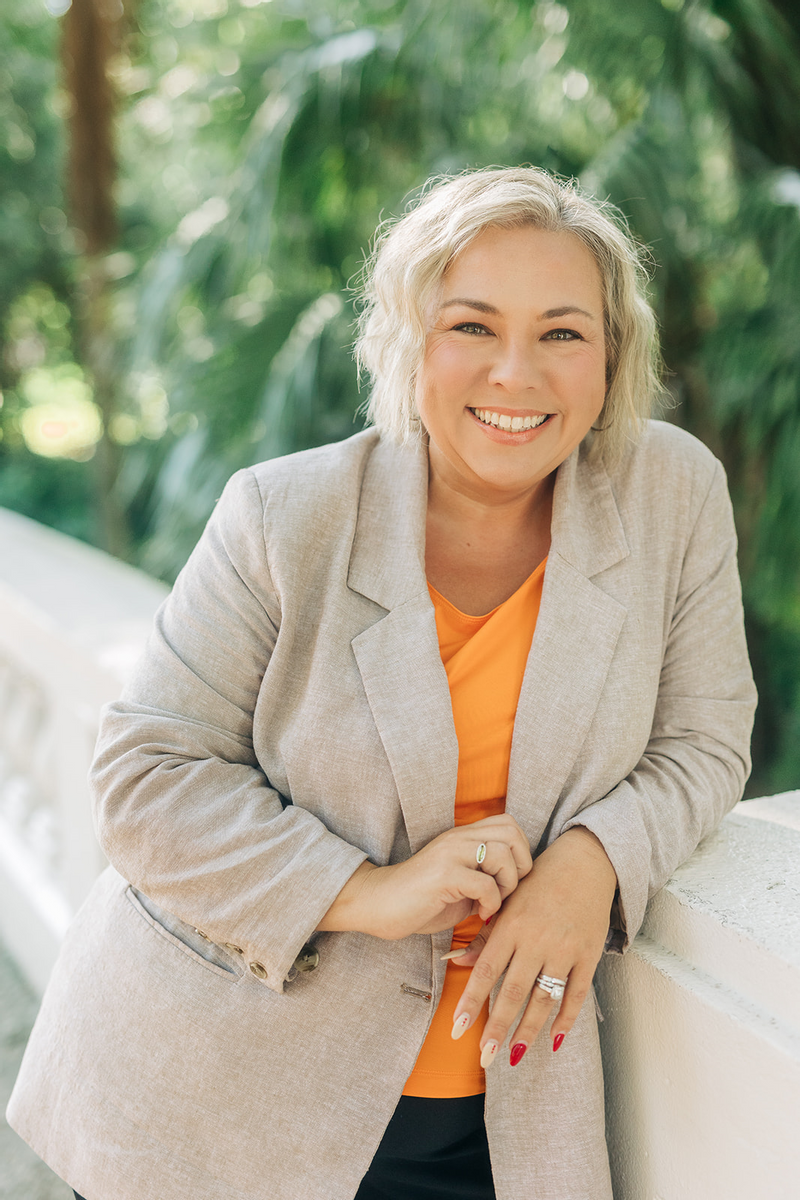 CFW is thrilled to introduce you to the newest addition to their family, Stephanie Ziglar, who has stepped into the role of Executive Director. Stephanie's arrival marks an exciting new chapter for our organization, and we are eager to share her remarkable journey and deep-rooted commitment to the community of Orlando.
Stephanie Ziglar is more than just an Executive Director; she is a third-generation Curry Ford West resident with a heart that beats in rhythm with the city's vibrant pulse. With over 15 years of dedicated service in Central Florida's nonprofit sector, Stephanie's passion and determination have left an indelible mark on various organizations, ranging from education to youth soccer. A proud graduate of Valencia College, Stephanie's journey into the world of nonprofits began as the Vice President of the Lake George Elementary School PTA, where her natural talent for event planning first flourished.
However, Stephanie's story doesn't end there. Her dedication and zest for community service led her to coach youth soccer, become a den and scout leader, and selflessly volunteer as a poll worker for multiple elections. Presently, Stephanie holds the esteemed position of acting President of the William R. Boone High School Foundation, a testament to her unwavering commitment to her alma mater. Her legacy is deeply intertwined with the school's history, a fact she proudly cherishes.
While Stephanie has spent the past 12 years in the real estate industry, it was only recently that she decided to elevate her passion for nonprofit work from a cherished pastime to a full-fledged career. Her transition reflects her genuine love for the Orlando community and a fervent desire to make a lasting impact on the lives of its residents.
Stephanie's multifaceted interests extend beyond her professional endeavors. An explorer at heart, you are likely to find her relishing delightful dinners with friends at local eateries, embracing the beauty of nature through bird watching alongside her husband, and creating treasured memories with her two incredible children. Her affinity for manatees, the melodious tunes of Stevie Nicks, and the radiant hue of orange exemplify the colorful tapestry of her personality.
Above all, Stephanie holds her relationships with family and friends as her most cherished achievements, a sentiment that speaks volumes about her character and values.
As we embark on this new journey with Stephanie at the helm, we are confident that her wealth of experience, profound connections, and unwavering commitment will guide Curry for West Main Street District towards even greater heights. Her infectious enthusiasm and community-centric approach are poised to breathe new life into our endeavors, forging a path that blends her love for Orlando with her passion for nonprofit work.
Let us extend a warm welcome to Stephanie Ziglar as she takes the reins as Executive Director. Together, we look forward to creating a brighter, more vibrant future for the Curry for West Main Street District community under her leadership.
Schedule a meet and greet with her by emailing [email protected]!